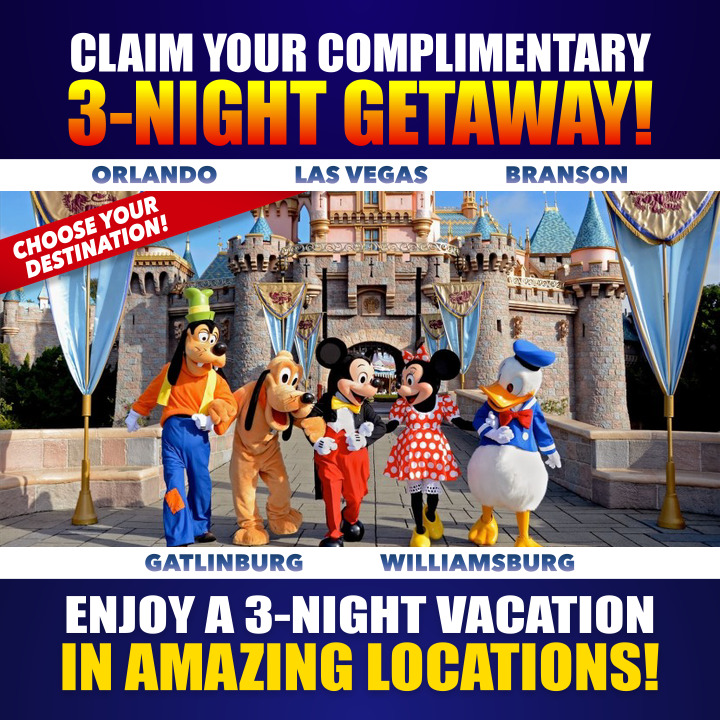 Pro storm chasers know to respect the power of nature even as they pursue the perfect photo. Join the chase and discover how these seven experienced photographers capture breathtaking images of dangerous storms.
As far as we know, the oldest existing photograph of a tornado dates all the way back to April 1884. In those days, weather patterns were still something of a mystery; the International Meteorological Organization had only been formed about a decade earlier. The introduction of photography was key, and those early storm pictures helped scientists to better understand the nuances of severe weather phenomena. The public was so amazed that the most popular of these images were printed and bought as postcards.
Today, storm chasers with cameras still have a crucial role to play in our understanding of our environment. In the age of climate change, the ability to predict and anticipate the weather is our first line of defense against catastrophe. Through images, storm chasers pique our interest and ultimately raise our awareness. Some well-known professional and amateur photographers have hundreds of thousands of followers on Instagram.
We asked seven experienced storm-chasing photographers to walk us through the process. Below, they share their most amazing photos and the stunning stories behind them. Along the way, they also provide expert tips for staying safe and catching once-in-a-lifetime shots in crazy weather.
1. "The two greatest dangers in storm photography are automobile accidents and lightning."
Eugene R Thieszen

Image by Eugene R Thieszen. Gear: Panasonic GH-3 camera, Olympus.M 7-14mm F2.8 lens. Settings: Focal length 7mm (effective focal length 14mm.The GH-3 is a micro 4/3 format camera); exposure 1/60 sec; f2.8; ISO 200.
What's the story behind this photo?
As is often the case, this incredible late-summer supercell thunderstorm developed along the I-70 corridor in eastern Colorado and moved into NW Kansas, producing destructive wind and large hail along its track. I captured this photograph just South of I-70 near Brewster, KS. It's a great example of the magnificent structure and beautiful colors associated with these monster high-plains thunderstorms. I like to call them "Dangerous Beauties."
Image by Eugene R Thieszen
Pro Tip
Keep yourself safe. The two greatest dangers in storm photography are automobile accidents and lightning. Staying safe requires constant environmental awareness and vigilance. Distraction is the enemy of safety. Also, keep your distance. For really great photo opportunities, stay five or more miles ahead of a storm. This makes it possible for storm photographs to take in the full storm-scape.
Go wide. Most of my better photographs were captured using my 7-14mm lens or the wider end of my 12-35mm. And go manual. Storms generally have a broad dynamic range, and a photographer has a better chance of capturing much of that by using the in-camera histogram as a guide for manual shutter-speed and f-stop settings. In some cases, it may be wise to bracket exposures for later blending.
2. "Storm chasing is a lot of fun and a great adrenaline rush, but it can also be dangerous."
John D Sirlin

Image by John D Sirlin. Gear: Canon 6D camera, Rokinon 50mm prime lens. Settings: Exposure 25 sec; f7.1; ISO 160.
What's the story behind this photo?
This photo was captured on Airport Road in Sedona, Arizona on July 30th, 2016. Storms had been hanging close to the canyons through sunset, and I was hoping that some of them would survive after dark. I like this shot because the city lights help to give it some scale, and you can see the exact impact point of the lightning bolt on the canyon wall.
This particular storm gave me a very small window of opportunity, and I was only able to shoot for about ten minutes before retreating to my vehicle for safety. One of the great things about weather photography is that you don't need hundreds of shots. It only takes one good one to make it a memorable night!
John D SirlinJohn D Sirlin
Pro Tip
Storm chasing is a lot of fun and a great adrenaline rush, but it can also be dangerous. My advice for someone who is just getting started would be to consider a tour, workshop, or ride-along with an experienced storm chaser before going out on your own. It's a great way to learn about weather, safety, and the tools of the trade that make it easier to track storms and anticipate what's going to happen next.
On the photography side, I recommend always using a sturdy tripod to ensure sharpness and stability in adverse conditions. One unique aspect of weather photography is that your exact shooting location will often be a surprise because the storms will dictate where you can and can't set up shop. I like to look for a relatively unobstructed view with a simple, uncluttered foreground that allows the storm to be the primary subject. Fences, roads, rivers, or even rows of corn in a farm field are great to use as leading lines to guide your viewers' eyes and add to your composition. You can even use smooth, glassy puddles to add impact to your photos with beautiful reflections.
If you want to try your hand at lightning photography, it's best to start at night when you can run a long exposure (anywhere from about 10 seconds to 25 seconds is ideal). I usually start with a setting of around f/7.1 and ISO 250 and adjust from there based on how bright the lightning is.
It's important to pay attention to your histogram after each shot to make sure you aren't underexposing the shot and missing out on detail or overexposing and clipping any highlights. I like to push my exposure as far to the right as possible without clipping to keep noise to a minimum and allow some room to adjust the contrast and bring out the finer detail in post-processing. I'm very interactive with my followers on Twitter and am always willing to answer any photography and storm chasing related questions.
3. "The best lightning photos are taken from a distance."
Will Wight

Image by Will Wight. Gear: Canon EOS 5D Mark II camera, Canon EF 24-105mm f/4L IS II USM lens. Settings: Focal length 24mm; exposure 1/640 sec; f3.5; ISO 400.
What's the story behind this photo?
My passion for photography started with my fascination with the weather back when I was in preschool, all thanks to the movie Twister. Fast forward to spring 2018, and here I am graduating from Valparaiso University with a Bachelor's of Science in Meteorology and minors in Photography and Geographic Information Systems (GIS). I am still living my dream as a meteorologist, pursuing a career hopefully in the private sector. Until then, I am working as a GIS Technician while I continue to do photojournalism in my free time.
Even to this day, mother nature can leave me speechless. This is a panorama of a severe-warned supercell thunderstorm near Woodrow, Colorado back on May 25, 2016. I took this photograph while I was on a 10-Day Convective Field Study with Valparaiso University that later ended up producing a stunning tornado.
Pro Tip
A lot goes into storm chasing, but your biggest priority is always safety! For anyone looking to give storm chasing a try for the first time, I highly recommend attending a National Weather Service Spotter Talk/Training. They occur every spring all across the United States and give any amateur weather enthusiast or chaser a great foundation. They're free and only about two hours long.
Never chase alone! Always bring a trusted colleague so that one of you can focus on driving while the other one focuses on tracking the storm and navigating. Make sure you always have multiple escape routes, both north/south and east/west, to ensure you never get trapped or stuck in a dangerous situation.
Image by Will Wight
Never chase after dark. Once the sun sets, you will no longer be able to see what is going on except between flashes of lightning or maybe a power flash. Once it is dark, your chase is over. I often let the storm track past me, and if I need to continue to track in the same direction the storm is going to go back home or to my hotel, I will slowly follow it from behind. This is also a great opportunity to try to capture lightning photos, but please keep an eye out for storm damage and flash flooding.
Lightning safety is another must. Don't sit under a tree or outside your vehicle if lightning is occurring around or above you. The best lightning photos are taken from a distance. Don't chase in areas with lots of hills, trees, or bodies of water. These obstacles can obstruct your view of the storm or hamper your escape routes, putting you in some potentially dangerous situations.
When it comes to the physical tracking of storms, I use the phone app RadarScope, which is available across all phone platforms. I have a pro or paid version that I combine with a weather data subscription called AllisonHouse that allows me to get additional data like storm reports/observations, and watches/warnings.
4. "Try attending a local storm spotter training course provided by the SKYWARN program."
Dan Ross

Image by Dan Ross. Gear: Canon EOS Rebel T3i camera, EF-S 18-55mm F/3.5-5.6 IS II lens. Settings: Focal length 18mm; exposure 1/40 sec; f4; ISO 200.
What's the story behind this photo?
It was my first storm chase of 2015, and I had been struggling with a rather un-photogenic storm in Iowa earlier that day. Finally, I was drawn back east to Illinois, as it appeared the atmosphere there was primed for new storm development. By this time, the storm that would later produce the tornado pictured above did not even exist.
After crossing the Mississippi River, a vigorous updraft began growing rapidly into a supercell that appeared better structured than anything I'd seen all day. Within an hour of the storm's appearance, a skinny cone funnel touched down one mile north of my location. Little did I know, it would grow into a monster within the next twenty minutes, with estimated winds over 190mph.
I paralleled its path for many miles, finally making my approach from the south to take this photo as it raced by. So much for the rule of thirds; this tornado absolutely commands your attention—dead center for this one. The National Weather Service gave it a high-end EF4 rating on a scale of 0-5. It remains the most powerful tornado I've encountered, and it happened just twelve miles from where I grew up. Storm chasing is a lot of things—exhilarating, frustrating, awe-inspiring, exhausting—but the word for this day was definitely humbling.
Dan RossDan Ross
Pro Tip
Before I write anything, I feel a disclaimer is necessary. This should go without saying, but storm chasing is dangerous. Tornadoes, lightning, straight-line winds, and flash floods can kill. I do not recommend that anyone drive out in search of extreme weather without first acquiring a basic understanding of what weather is and how it works. Storm chasing is not a hobby one can simply jump into on a whim.
Get educated. Try attending a local storm spotter training course provided by the SKYWARN program. These courses are free and open to the general public. You'll learn how to safely observe and report severe weather phenomena, identify cloud structures, and understand the basics of how storms work. Not only will these courses make you safer and more successful, but it's way more fun if you actually understand what you're photographing!
A smartphone equipped with Google Maps and a radar app—RadarScope is a great one—is essential. With these tools, you can keep track of: your location, the storm's location, the storm's speed and direction of movement, the local road network, and current advisories, watches, and warnings issued by the National Weather Service. Staying on top of these things in the field is what keeps you safe and allows you to find good positions for capturing great storm images.
Invest in a sturdy tripod. Not surprisingly, near-storm environments are often very windy. Air racing towards a massive supercell thunderstorm can make it impossible for you to hold a camera steady. The effects of camera shake are compounded by the fact that storms create low-light conditions. This can mean slower shutter speeds, especially if you're trying to avoid a sky full of noise by using low ISOs.
My tripod is a large and heavy one. It's not a lot of fun to lug around, but it has to be solid if you want to save your sharpness in 30+mph winds. Nothing puts a damper on my storm chase like returning home to find my most prized storm shot is a fuzzy one!
Avoid eyesores. Power lines draped across a beautiful cloudscape are just plain ugly. They always seem to be in our way when we're observing storms, but often with a few extra steps, you can position yourself so they are out of frame. If this isn't possible, however, you should try using them to add depth. Try framing the shot so you're looking down the length of the wires. This can add a cool vanishing point perspective and help lead the viewer's eye.
5. "Storm chase with a buddy if possible! It can be very difficult to storm chase solo…"
Christopher Manzeck

Image by Christopher Manzeck. Gear: Sony NEX-7 camera, Zeiss Touit 12mm f/2.8 lens. Settings: Exposure 13 sec; f8.0; ISO 100.
What's the story behind this photo?
This is a supercell from North Texas just after sunset. It was very slow moving, which made it a dream to photograph over the course of a few hours. We only had to relocate once! This is one of my favorite storm chasing photos because it is multi-faceted.
If you look closely, you can see through the storm, and the anvil is lit up in sunset colors. It also has a well-defined spinning storm with a gorgeous structure and several lightning bolts. The majority of the image was taken in a single exposure, and I blended in two or three others to create the additional lightning strikes in Photoshop.
Image by Christopher Manzeck
Pro Tip
My best advice is to use the Storm Prediction Center's convective outlooks to get a general sense of where they are expecting the most severe storms for the next several days. They give most attention to the forecasts for today and tomorrow, but they also provide severe weather forecasts going out into the next week or so.
Pay special attention any time they mention the term "supercell" in their convective outlook forecast text because that means the chances for rotating storms is higher, and that results in the kind of alien-mothership-looking thunderstorms that us chasers long for. You can always find the convective outlooks for the next several days here.
Storm chase with a buddy if possible! It can be very difficult to storm chase solo, as you're always tempted to look out the window and not pay as much attention to the road if you are driving by yourself. Increasing the number to two or three total people makes it exponentially easier and less stressful.
If you have two total storm chasers, assign one person to driving only (obviously) and the other to navigation and radar monitoring. If you have three, assign one person to navigation in the front passenger seat and the third to radar monitoring. RadarScope is the best app for high-resolution radar, and their pro tier is a $9.99 annual subscription, which is very reasonable in my opinion.
Shoot with a tripod and, if at all possible, with a remote shutter release or cable release to minimize camera shake when making your image. The most important piece of gear beyond a good sturdy tripod will be a wide angle lens to capture the sheer size of those towering thunderstorms.
6. "You want to be on the outside of the storm and plan your routes."
James BO Insogna

Image by James BO Insogna Gear: Canon AD camera, Canon EF 28-135 3.5 lens. Settings: Focal length 28mm; exposure 20 sec; f5.6; ISO 100.
What's the story behind this photo?
Cloud-to-ground lightning bolts were striking the front range foothills of the Colorado Rocky Mountains in Boulder County. This is a view of Mount Meeker and Longs Peak in the distance. It's a shot I had been working on for years. The storm came in fast and furious, so I got into position to get the shots and get out.
Pro Tip
Be prepared for your vehicle to get beat up by hail. You might want to start with a beater vehicle. My favorite weather app is Weather Bug, and some other good ones are Storm Shield, RadarScope, AccuWeather, and Storm Mapping Pro, just to name a few.
James BO InsognaJames BO InsognaJames BO Insogna
Safety is number one. You want to catch the news, not be part of it. You want to be on the outside of the storm and plan your routes. Always be aware of flash flooding and dirt roads where you could get stuck. Try not to chase alone. Wear shoes with a rubber sole, not leather.
Always pull off the road as far as you can without getting stuck if it rains and flash floods. Staying inside a vehicle is a safe choice when there's lightning. Always have an escape route. Sign up for a Skywarn storm spotter class through the National Weather Service. Carry a weather radio, and always be aware of your surroundings.
7. "Don't get too close to the storm."
OMGtornado

Image by OMGtornado. Gear: Nikon D3100 camera, standard lens. Settings: Unknown.
What's the story behind this photo?
I was storm chasing with College of DuPage in NE Colorado when I spotted the rainbow. At first, it was just another rainbow, but then it got so bright. It was the brightest rainbow I've ever seen, plus there was a subtle second rainbow behind it. A fun fact about two rainbows is that the second rainbow's colors are inverted; they go the opposite direction.
Image by OMGtornado
Pro Tip
Don't get too close to the storm. Safety is more important than getting a close-up picture; just use a zoom lens for that. It's not worth your life.
Top Image by James BO Insogna
The post Go Behind-the-Scenes with 7 Fearless Storm Chasers appeared first on The Shutterstock Blog.
Read more: shutterstock.com
Please follow and like us: