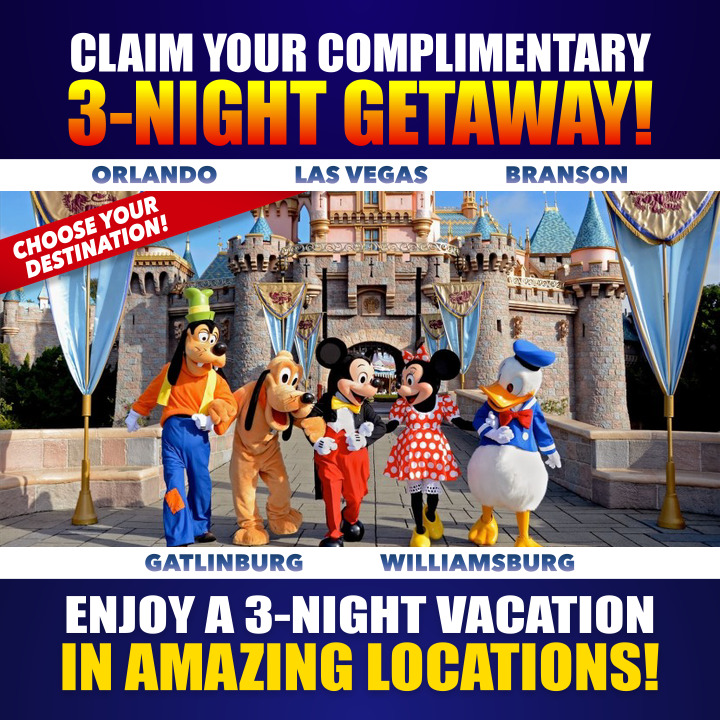 On the 20-year anniversary of the movie hitting theaters, let's talk with writers, directors, and actors who worked on it.
The Waterboy has never gone away. But it's enjoying a moment now, around the 20th anniversary of its release in theaters on Nov. 6, 1998.
Tributes have taken a few viral forms, including a Louisiana high school team dressing up in the uniforms of the movie's South Central Louisiana State University Mud Dogs:
.@UHScubathletics blanks #Mentorship 70-0 after Bobby Boucher sneaks away and doesn't tell Momma about how great foos-ball is in alternate jerseys celebrating the 20th anniversary of @AdamSandler's hit film #TheWaterboy #SCLSU #GoMudDogs pic.twitter.com/4CFHcFJU3H
— Hilary Scheinuk (@hscheinukphoto) October 20, 2018
Adidas started selling jerseys for linebacker Bobby Boucher, star Adam Sandler's character and the movie's protagonist, for $120.

Adidas
You could also buy a team coaching jacket for just $100, or a hat for $30.
The movie, which had a production budget of around $25 million, made $39 million to top box offices on its opening weekend. It cleared $160 million by the time it was done.
Critics never liked the movie as much as everyone else did. But it's enjoyed incredible staying power, popping up all over TV (and now on Netflix) and being endlessly referenced by rappers.
"I never made a movie for the critics, and I hope someday they come around and like them, but it's not a reason to make movies," director Frank Coraci says. "It's never been my drive, and it's never been Sandler's drive. We just really wanna make movies that we believe in, that are funny, that make you feel some good things and have a positive message and that are entertaining. Thank God The Waterboy came through for us on that one."
It remains a favorite for a lot of sports-obsessed '90s kids.
"People will come up and they'll talk about Misery," Kathy Bates, the Oscar-winning actress who plays Boucher's mom, says. "But a lot of people will talk about Waterboy."
This is how The Waterboy became one of college football's longest-lasting cult classics, as told through a bunch of little stories from its actors, writers, and directors.
1. The idea for the The Waterboy came about like the ideas for lots of early Adam Sandler movies.
When Sandler went to NYU in the 1980s, he struck up close friendships with many of the people who'd write, direct, and act in his movies. They included Tim Herlihy, who wrote The Waterboy, and Coraci, among others.
This movie started around a table at Sandler's house. The meeting was some time in 1997, but calling it a meeting is not quite right. They were screwing around, as they often did and still do.
"We would do characters and make each other laugh," Coraci told SB Nation.
Everyone at the table liked football, with a particular preference for the New York Giants. Sandler did this one bit that just kept coming up.
"Imagine if we take that guy that I do," Sandler told his friends. "He's socially inept, and he's just the best tackler ever but has no other skills. He's been picked on his whole life."
When most of the people at that table were students together at NYU, they'd visited New Orleans for Mardi Gras. Ideas started to click into place.
"We thought, 'What a great backdrop, and the South for football,'" Coraci says, "and it just sort of piled on." They then set a meeting with a Disney executive, who said yes in the room.
2. The Waterboy aimed to change one key element of the Sandler formula.
Sandler's other most famous comedies from the period centered on his characters being weirdos in worlds inhabited by regular, boring people. That was how it worked in Billy Madison (Sandler as a man-child hotel heir who goes back to first grade) and Happy Gilmore (Sandler as a hockey-playing golfer with anger management issues).
"With Happy Gilmore, it was really about Adam being funny in a very straight world," lead writer Herlihy says. "Obviously, looking back on it now, the way people have kind of embraced Shooter McGavin, you see that there was another funny character in it. But it was a very straight world that he was the disruptive element in. The pressure was all on Adam to be funny as Happy.
"Whereas this was like a funhouse, crazy version of Southern college football milieu. And it was the first movie where things were funny when Adam wasn't on screen. The pressure wasn't even on him."
Bobby Boucher and Happy Gilmore are both powerful athletes with temper problems. The characters are similar, but their worlds are different — Boucher in a parody of Cajun college football culture, Gilmore in a more straight-up portrayal of a major golf tour.
3. For the filmmakers, Kathy Bates signing on was like winning the casting lottery.
Bates, who already had a Best Actress statue on her shelf, didn't typically do slapstick comedies. When Coraci and Herlihy's team sent her a script, she almost trashed it.
"Well, my agent sent me the script, and actually, she didn't want me to read it," Bates says, "because she didn't like it. But they made an offer, so legally, she had to send me the script. And I read the first 12 pages, and it was about football, and it was kind of silly, so I tossed it in the trash next to my bed. And my niece, who worked for me, saw this script lying in the trash, and she said, "What is this?" and she picked it up. And it had Adam's name on it, and she said "ADAM SANDLER! Don't you know who Adam Sandler is!?"
The Waterboy team couldn't believe its luck. Kathy Bates signed up to play a redneck mom who cracks jokes with Sandler and serves friend snake and squirrel at dinner.
"It was like disbelief, you know?" Herlihy says. "You expect to get your third and fourth choice. You don't expect to get Kathy Bates."
They got Henry Winkler to play the sad-sack coach of the Mud Dogs. Twenty years later, it's easy to see his Coach Klein as the coach of, like, Rutgers.
"Henry, man, is the best," says Lawrence Gilliard, who played Mud Dogs kicker Derek Wallace. "He is just the freaking best."
4. In one early iteration of the idea, the movie focused on a long-ago team in New England.
"At one point, we talked about doing it in black and white and set in the '50s. It would've been a very different movie. I don't know about the New England college football scene. It would've been different, for sure," Herlihy says.
Their Mardi Gras experience enamored them with Louisiana, and they decided to make the movie partially a football comedy and partially a Cajun satire. Some characters spoke in blown out accents that parodied what New Yorkers think the South sounds like:
Blake Clark, a Georgian who played Mud Dogs assistant Farmer Fran, spent the whole movie using a blown-out Cajun accent. "Cause, like, when I said 'COLAIN COLAIN, SMYTUCKUPADOWN,' [I meant], 'Coach Klein, Coach Klein, sorry I'm late. My truck done gone down,' which is the way that they would say it, instead of, 'Well, I had car trouble.' No. You'd never hear a Southerner or someone like that say, 'Well I had car trouble.' No, 'My car done broke,' or 'My car went down' is the way real rural people would say it.'"
"I don't know if it was on point as far as the tone," said Todd Holland, a former LSU and Florida defensive lineman who won a 1996 national title with the Gators, then played asshole Louisiana Cougars lineman Greg Meaney. "But it was definitely on point as far as you can't understand a damn word they're saying."
Bates, whose character lived deep in a bayou, was a parody of an overprotective, conservative Southern mom. This was new in itself for Bates, who grew up well off in Memphis and knew little about Louisiana culture.
"I think we would've looked down on people like the Bouchers. They were like Cajun, down there in the swamps and the Everglades and stuff, so I think that I came from a quote-unquote "more refined" culture than that, and I didn't even have any idea what a Cajun accent was like," she says. "So I just kinda had fun and did whatever I felt like doing."
5. The iconic Mud Dogs were initially going to be the Crawdads.
"Like the crawfish," Coraci says. "I think it didn't clear, but I feel like it's one of those happy things that I think they sound cooler as the Mud Dogs."
SCLSU is still the gold standard in obscure fake college names.
"I always remember Southwest Missouri State," Herlihy says. "That was more of a basketball school, but every once in a while, they'd be in the tournament, and I just thought that was so funny. Not even South Missouri State. Like, Southwest Missouri State. They didn't even have one direction. They had to share the South direction with Southeast Missouri State. So we definitely wanted to do that."
6. The Mud Dogs were fake, but The Waterboy tried to make the football realistic, including having Sandler perform some of his own stunts.
Sandler doesn't typically do that. When the movie came out, he joked to Conan O'Brien that he had a stunt man bat for him when he played little league. But The Waterboy included a lot of live action, including real hits laid by and on the actors.
"These cats were really running plays, making catches, tackling, and doing all of that stuff," says Gilliard, who played the kicker. "And I was sitting on the sideline drinking water and chilling with the cheerleaders when all that was going down."
On one field goal, the ball is a KKK hood, a real sheet with eyeballs edited onto it to encourage Gilliard's character to blast it.
They really did cut out the hood and put it on the ball, per Gilliard, with eyeballs edited on. But the kicker really did require training. Gilliard practiced in Central Park before the shoot, and a professional kicking coach worked with him regularly on set.
"He was like, 'All right, show me what you got. And, dude, I was backing up like 10, 12 paces and running up to the ball and kicking it," Gilliard says. "I had no clue. He's like, 'OK, first of all, you only get three steps.' I'm like, 'For real?'"
A lot of the hits really crunched.
"Oh, we had a guy get his leg broken," Holland said.
"It was really important that everything was really real," Coraci says. "Sandler was like, 'When Bobby Boucher takes somebody out, it has to be massive.' I remember mixing the movie, even, the sound was so loud, people thought we were nuts. I still think I lost some hearing from mixing that movie."
Non-action parts of the movie were designed to seem real enough, too. Boucher almost missed the climactic Bourbon Bowl because of an NCAA suspension over his grades. Once he got there, real-life announcers Brent Musburger and Dan Fouts were calling the game. At one point, Lee Corso, alongside Chris Fowler, did a telestration of a Boucher sack:
The movie was set in fall, but it started shooting around January 1998. The scenes at SCLSU were really at Stetson University in Central Florida. The Bourbon Bowl, where Boucher's team beats the Louisiana Cougars, was at the Citrus Bowl in Orlando.
At that time of year, it was cold in Central Florida. This was a problem for Blake Clark in his Farmer Fran role.
"Adam, for whatever reason thinks that's hilarious that I would have nipple rings," Clark says. "It was like 40 degrees, so it was pretty chilly."
7. The Bourbon Bowl was called the Bourbon Bowl because no real bowl game wanted to participate. The filmmakers tried.
Writer Herlihy knew early what general shape the Mud Dogs' season would take.
"We knew enough to know that a school that starts piling up the wins and beats a quality opponent might eventually get involved in a bowl, and at that time there was no BCS, and kind of intrigued about the idea of him being someone who was sort of rejected by this powerhouse school — this perennial contender, and just goes to this tiny school, and they just kind of pile up the wins," he says. (The BCS started just after the movie was written.)
The filmmakers wanted the season to end with a real bowl. They went to a bunch of them and tried to secure licensing rights, Herlihy says, but nobody bit. So they got to figuring out what their fake bowl would be called.
"From our Mardi Gras experience, bourbon just seemed like one of the most Southern alcohols, you know?" Coraci says. "I think we probably toyed around with the idea of a hurricane at some point, 'cause that was the Mardi Gras drink."
There were only 5,000 people, give or take, in the stadium. The people in charge kept them there with shirt giveaways and raffles, including at least one for a jet ski. Organizers had large chunks of fans move around the stadium at different points, so no matter which angle they were filming from, it appeared like the stadium was full.
"I mean, they were there cheering us on," Coraci says. "Those plays were real plays that we rehearsed and did over and over, and our key actors were out there, and they were cheering what they were seeing."
During one break, Sandler threw him a pass in front of the masses, and Coraci dropped it after running a route.
"I was never more humiliated," he says.
8. Mama Boucher might have been ahead of her time about football's risks.
In the movie, Bates' character really doesn't want Bobby to play football, partially because she doesn't want him hanging out with others and partially because of safety.
This fit with Bates, who has never liked the sport.
"I'm not a fan of football, never have been, and recently, with all of the — what is it, the CTE or whatever they call it, the guys that have been banging each other in the head with the helmets for so many years and how they've realized that it's just really not great for the head — I've just never been a fan of the game."
Bates doesn't like football. Crude comedy isn't her genre of choice. But The Waterboy has stuck with her in much the same way it's stuck with a lot of us.
"I've been in the business for so long that I don't sit home and look at my awards," she says. "I don't sit home and watch movies I've done before. What it is, for me, is looking back on an experience and remembering it fondly, because there's many experiences I've had that have been more difficult or unpleasant or didn't turn out the way I wanted them to turn out. This was one of the happy experiences that I've had."
Read more: sbnation.com
Please follow and like us: