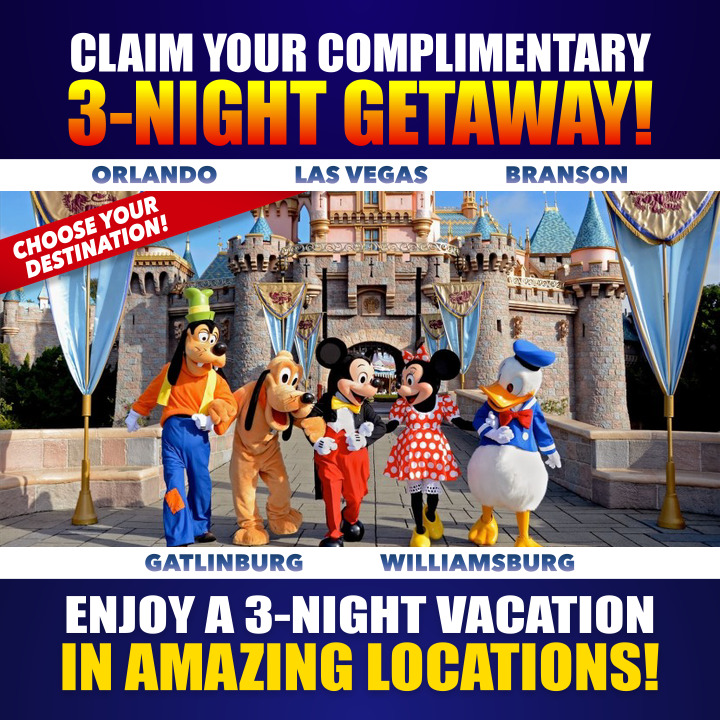 There are three different base packages for Sling TV—Sling Orange, Sling Blue, and Sling Orange + Blue—and not only do they differ in terms of the channels provided, but they also have notable distinctions when it comes to cost, add-ons, local channels, and the number of devices you can stream at any given time. Here's a complete rundown on Sling Blue.
What is Sling Blue?
Sling Blue used to be a little more expensive than Sling TV's other basic package, Sling Orange. While both now start at $25 per month, Sling Blue provides a much better value. That's because it offers twice as many exclusive channels and three times as many concurrent streams. If you're looking for the biggest number of channels for the least amount of money, Sling Blue is rivaled only by the budget-minded streaming service Philo.
Sling Blue cost
Both Sling Blue and Sling Orange cost $25 per month. Sling Orange + Blue, which combines both the channels and the number of devices you can stream with into one big package, costs $40 per month.
Sling Blue devices
Sling TV works with Amazon Fire Stick and Amazon Fire TV, Apple TV, Android TV, Roku, Xbox One, Google Chromecast, and iOS and Android devices. (You can find a complete list of Sling TV compatible devices and specifications here.)
That said, your base package determines how many devices you can use with Sling TV at one time. Here's a complete breakdown:
Sling Orange = 1 device
Sling Blue = 3 devices
Sling Orange + Blue = 4 devices
CLICK HERE FOR A SLING BLUE FREE TRIAL
Sling Blue channels
Sling Blue offers roughly 42 channels, and a surprising number of those aren't available on Sling Orange. Here are the channels you'll only find on Sling Blue (in alphabetical order): BET, Fox and Fox Sports (select markets), FS1 and FS2, FX and FXX, Local Now, National Geographic, Nat Geo Wild, NBC and NBC Sports (select markets), NBCSN, Nick Jr., NFL Network, TruTV, and USA.
Note: Your channel lineup may vary slightly depending on your location. For the purposes of this Sling Blue channel list, I'm using the ZIP code 20003 for Washington, D.C. (Here's a complete guide to Sling TV channels.)
Sling Blue channel list:
A&E
AMC
AXS TV
BBC America
BET
Bloomberg Television
Bravo
Cartoon Network
Cheddar
Cheddar Big News
Comedy Central
CNN
Epix Drive-In
Food Network
FS1
FS2
Fox (select markets)
Fox Sports (select markets)
Fuse
FX
FXX
HGTV
History Channel
IFC
Lifetime
Local Now
National Geographic
Nat Geo Wild
NBC (select markets)
NBC Sports (select markets)
NBC Sports Network
Newsy
Nick Jr.
NFL Network
SYFY
TBS
TNT
Travel Channel
Tribeca Shortlist
TruTV
USA
Viceland
Sling Blue local channels
As you can see, you'll get some local channels with Sling Blue. Those will come in handy when you're watching on mobile and can't rely on your smart TV or HD antenna. To see what's available in your area, punch your ZIP code in here. You'll see, in my example below from Washington, D.C., that local affiliates for Fox and NBC are available, in addition to one regional sports network, NBC Sports Washington. If Fox and NBC aren't available in your area, you should be offered an on-demand version of the channels, though you'll have to wait to the morning after an episode airs to watch on Sling TV.
If you have to choose between Sling Orange and Sling Blue, the decision should be obvious. Sling Blue offers 14 more channels and almost everything a sports fan could ask for—with the noted exception of a three-channel block of ESPN channels featured in Sling Orange. And you'll be able to watch Sling TV on more devices at once with Sling Blue.
That said, if you have to have ESPN or the Disney Channel, you can always upgrade to Sling Orange + Blue. That package costs $40 per month.
CLICK HERE FOR A SLING BLUE FREE TRIAL
OTHER LIVE TV STREAMING OPTIONS:
FuboTV channels
PlayStation Vue channels
DirecTV Now channels
YouTube TV channels
Hulu Live TV channels
Philo channels
Sling Blue channels: Add-on packages
If you're looking for a specific type of content, chances are you can add it in one of these Sling Blue packages. Worth noting: While they cost $5 per month individually, You can add four Extra packages (Kids Extra, Lifestyle Extra, Comedy Extra, and News Extra) for $10 per month total.
Cost: $10 per month
Not only is the cheapest way to watch NFL RedZone online, but you also get great speciality channels like NBA-TV and NHL Network.
NFL RedZone
NBA TV
NHL Network
NBC Golf
BeIN Sports
Pac-12 Network
Stadium
Outside TV
Olympic Channel
Motorsport.TV
Cost: $5 per month
Not exactly laugh-out-loud funny, but you get most of the Viacom channels you're missing with this add-on.
MTV
Paramount Network
MTV2
CMT
Logo
GSN
TV Land
Revolt
Cost: $5 per month
A solid selection of channels for movie buffs.
Fandor Festival
Reelz
HDNet Movies
Sundance TV
TCM
Cinemoi
The Film Detective
Cost: $5 per month
There's some fake news in here (see: The Blaze), but this is one of the best ways to get MSNBC and CNBC.
MSNBC
CNBC
BBC World News
The Blaze
HLN
Weather Nation
EuroNews
France24
News18
NDTV 24×7
RT
CGTN
5) Lifestyle Extra: Sling Blue
Cost: $5 per month
Stock up on Hallmark Christmas movies with this add-on.
VH1
E!
Oxygen
Cooking
DIY Network
FYI
Hallmark Channel
WeTV
Lifetime Movies
Vibrant TV Network
Z Living
Afro
6) Heartland
Cost: $5 per month
Outdoor sports and more for rural America.
World Fishing Network
Sportsman Channel
Outdoor Channel
Ride TV
RFD TV
PixL
Cowboy Channel
Original content and live sports from India, the Middle East, China, and Europe.
Cost: $5 per month
Aaj Tak
CCTV-4
MBC
ProSiebenSat1 Welt
Rai Italia
Globo
Sony Entertainment Television Asia
TV5Monde Info
WillowHD
Zee Cinemalu
8) Español: Best of Spanish TV (Sling Blue)
Cost: $5 per month
The Sling Orange version of this package swaps NBC Universo for ESPN Deportes and lacks Univision Tlnovelas.
NBC Universo
Univision Tlnovelas
Cine Latino
Cine Sony
History en Español
Azteca
EstrellaTV
BeIN Sports (2 channels)
Pasiones
Inti
VME Kids
NTN4
BabyTV Español
ZeeMundi
BBC's CBeebies
Hola TV
Cost: $5 per month
Don't forget the kids!
NickToons
Boomerang
TeenNick
BabyTV
ducktv
New to cord-cutting? Here are our picks for the best movie streaming sites of 2018 and free live TV apps and channels. If you're looking for a specific channel, here's how to watch HBO, Showtime, Starz, ESPN, ESPN2, ESPN3, AMC, FX, Fox News, MSNBC, CNN, CNBC, FS1, TBS, TNT, Golf Channel, Cartoon Network/Adult Swim, the CW, BBC, NBA TV, MTV, the Weather Channel, and NFL RedZone without cable, as well as free movies on YouTube. If you're on the move, here's how to watch Fox Sports Go and live stream NBC Sports.
The Daily Dot may receive a payment in connection with purchases of products or services featured in this article. Click here to learn more.
The post Everything you need to know about Sling Blue appeared first on The Daily Dot.
Read more: dailydot.com
Please follow and like us: